One more time...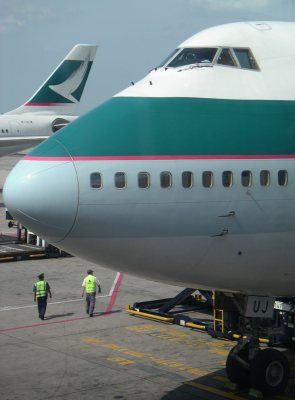 Reporting from here!
Having had tremendous fun on my trip to Asia last year, I kept entertaining the thought of doing something similar again. Visiting exciting places, indulging in delicious Asian food and frolicking in Cathay Pacific's superb First Class most certainly seemed like an experience worth repeating. And so it was that I found myself looking for a suitable timeframe, browsing through timetables, surfing on countless websites and finally calling various booking offices to make yet another vacation come true.
For this year, I had decided to return to Japan for the world fair in Nagoya and to - for the first time - travel to Malaysia for some days in the country's capital. Unlike last time, when my travel buddy ausTXhiker accompanied me, I had to travel on my own this time, but had the privilege of looking forward to yet another encounter with fellow Flyertalker mjm in Japan.
In a nutshell: I had a blast! Upon my return however, I faced a heap of projects both academic and personal, and had to postpone the completion of this trip report again and again. Fortunately, my memory is assisted by some notes that I have taken while under way, but some details will nevertheless have escaped me in the meantime. I hope for your understanding.
Now, sit tight and let me take you on Asia reloaded: airoli does it again!
---